Principal's Desk 2017-2018
Principal's Desk
Welcome to Watumull Institute.
Technical Education is becoming mass education. Mumbai University alone has around 50 engineering colleges and in Maharashtra more than one lakh students enter into engineering stream every year. The rush to engineering degree is mainly because it promises decent salaries. Some parents force their children to opt for engineering as they feel it will ensure bright future of their ward. The purpose of education is not only to guarantee life style but to enrich ourselves with integrity and knowledge. Now that you are here start listening to your teachers and you will not know when you started liking the subjects! During these formative years, we all staff and faculty are with you and help you to learn to be fine human being. When you graduate these four years will prepare you to step into real world and be successful in life.
There are many flaws in today's education system. Unless all stake holders show commitment and participate as a team, it will not improve. Main stake holders of the education system — students, teachers and parents need to put efforts.
• Students you have to show the commitment like Eklavya read the text books, study from day one and get into the depth of each and every subject you learn. Do not depend on malpractices to pass the subject in the examination. Have confidence in yourself and your teachers.
• Teachers have to have commitment to teaching and understand the students. Inspire students to study the subject in depth, always try to find novel ways to explain concepts so that they start loving the subject. Most of the time we like a subject because we had good teacher to teach it.
• Parents need to be friendly with children, ask them about the college, their friends, and home work etc. If you observe anything a miss or you have any suggestions for improving the system do contact us.
Together let us all make learning experience a fun. We look forward to you participate in all activities that college organizes and bring your hidden talents to fore. Be leaders, take initiative. While doing all other activities, enjoy your studies also. It will pay you rich dividend.
Cheers and Best wishes,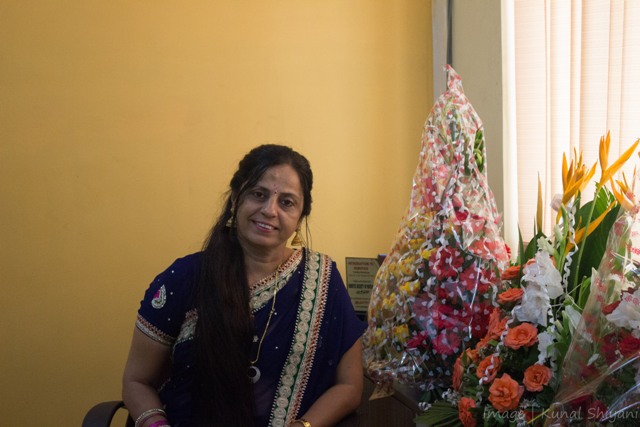 Dr. Sunita Sharma
Principal